Affiliate Disclaimer: Beforeyoubuys is supported by YOU – our reader. We may receive a commission if you buy something after clicking on one of our links (it comes at no extra cost for you but it helps us to create more useful content).
Even if you're a university professor, a student, a freelance writer, a data entry clerk, or an offline article writer, plagiarism is directly relevant to your business. When someone steals your content and pretends to be their written work, this is known as plagiarism or piracy.
For example, let's say you have a request from a customer to write an original article on the topic. You write did the proper research and posted this article on your blog. But your customer found that it is already posted by some other site. Won't it hamper your reputation and question the originality of your writing?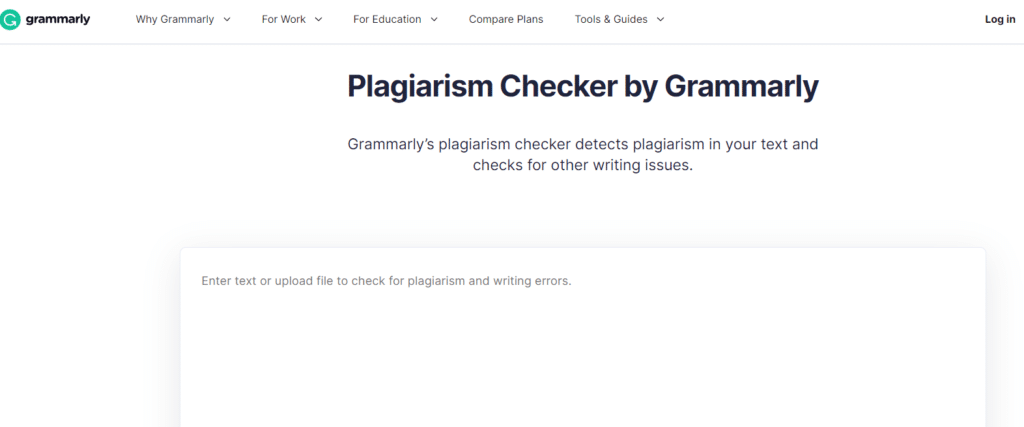 As you may know, every online industry is super competitive and since the content is everywhere, anyone can rephrase and use this content.
So is there a greater chance that your article will be plagiarized? Also, for those who think people copy content intentionally is wrong; plagiarism is something that can happen unintentionally.
Once your article's purity or originality falls below the recommended plagiarism rate, you can be labeled as a "content thief." hence, Grammarly comes into the picture. Here is the Grammarly Plagiarism Checker Review you need to read once before buying.
What is Grammarly Plagiarism Checker?
For running a plagiarism check, Grammarly is one of the best tools I have come across. Not only it checks for plagiarism but this tool also helps you to redesign the content and make it much better.
Grammatically is the best plagiarism check yet! It is particularly suitable for students and teachers but even big business houses also buy this tool for plagiarism and grammar check. It has a huge database with billions of websites.
Grammatically recognize plagiarism by immediately scanning documents or articles, using an automatic plagiarism checker. No doubt, it gives the most accurate results. Grammarly Plagiarism Checker is available as a browser extension for free, as well as an offline MS Word plug-in and Outlook integration.
A free plagiarism checker detects grammatical errors and gives reports if plagiarism has been found, without indicating where its content matches. You can check a 1000 words article directly by copy-paste or uploading your document from the device.
When you join Grammarly Premium, you get other advanced features of the grammar checker as well as the plagiarism checker. Although Grammarly Premium Plagiarism Checker highlights certain parts of a sentence and provides reference information about the original source, it also provides a general assessment of the originality of your document.
How much does Grammarly Plagiarism Checker costs?
As we have already mentioned, you can check plagiarism on Grammarly for free, but the free version has a limited features compared to the premium plan.

And if you've already paid for a Grammarly subscription, Hurrah! you don't need to buy a separate plan for a plagiarism checker. You already have default access to the plagiarism checker.
How to check plagiarism in Grammarly step-by-step:
Step one: Open grammarly.

Step two: You can simply copy-paste your article into the box or click on the upload option to open an existing document from your device.

Step three: Tap on "scan for plagiarism" and it will start scanning your document.

Step four: It will then indicate whether your content is plagiarized or not.
Now writing a 100% original copy is super easy and convenient with Grammarly Plagiarism Checker. You can also grab our special Grammarly Student Discount. So, when are you getting this tool for yourself?