Affiliate Disclaimer: Beforeyoubuys is supported by YOU – our reader. We may receive a commission if you buy something after clicking on one of our links (it comes at no extra cost for you but it helps us to create more useful content).
Everyone is in search of the best WordPress plugins at an affordable price for their website to look extraordinary and appealing. But what if the options are way too many?
Here I'm going to compare two of the most famous WordPress website builders that can revolutionize your workflow: Beaver Builder vs Elementor. To crack the difference between these two, you should first know them separately.
Let's start one by one:-
About Elementor
Elementor was built in 2016 as a WordPress website builder. It offers a drag-and-drop interface for WordPress that makes your website look like any other professional website.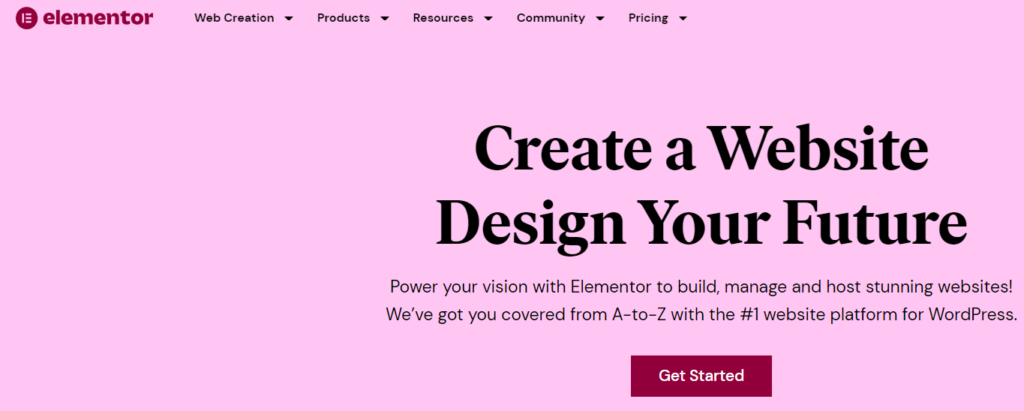 You can choose a pre-made template or create your own versatile website with elements that you can place anywhere without the need for any programming knowledge.
Elementor recently launched a cloud website so that you'll get everything in one place like hosting, domain, and website builder. Also, let's find out if the cloud website is secure or not.
About Beaver Builder
Beaver Builder is a WordPress Drag and Drop page developer. It is known for its simple user interface, layout tools, and many features. The plugin allows you to create web pages by simply dragging and dropping members onto a new canvas.
Beginners with no programming knowledge will not find any difficulty when building websites with Beaver Builder.
It has been popular with beginners as well as developers alike. Moreover, Beaver Developer is one of the most trusted website developers today.
Beaver Builder vs Elementor: User Interface
Elementor gives you the freedom to create everything in real time with an external editor. You can drag and drop content modules from the sidebar into content files or columns.
I personally love the ' Night Mode' or 'Dark Mode' option in Elementor, which you can directly change from the editor.
Beaver Builder page builder plugin makes it easy to build and improve your WordPress site. This plugin allows users to create web pages by simply dragging and dropping themes or content.
They can create and manage column-based diagrams in less time. As they design and modify the layout of their pages, they can see the effects or changes in real time.
In this particular topic, Elementor is ahead of the Beaver Builder tool. Elementor is an easy-to-use and very fast frontend page builder with a 100% visual introductory edition.
Beaver Builder vs Elementor: Styling and Customization
The Elementor Page Builder plugin comes with a ton of options right out of the box to help you create unique websites and layouts.
It allows you to quickly add modules to your pages like images, buttons, prices, slides, testimonials, and more. If you want to change the size or position of some elements on the page, click and drag to make the necessary changes.
Elementor offers 28 plugins even in its free version and with Elementor Pro, you can get access to over 50 high-quality widgets to create professional-looking projects. Elementor also allows you to add additional widgets with third-party add-ons.
Beaver Builder style options are modular. If your form contains text, you can usually change the font, size, font, and color, as well as additional spaces and even shadows for the text.
Its unique styling option lets you choose the background colors, blending options, fills, rounding corners, edges, frame shadows, and many more.
The style options change depending on the item being edited. Typically, you can change the font, colors, shapes, and alignment of an item and add items such as unique identifiers and classes.
You can also add rectangular shadows with an adjustment that has its own section.
Elementor can take things to the next level as they have vivid features when it comes to customizing and styling.
You can edit, fill, and hide the field of each element and or customize individual dimensions and elements for specific devices. You can also add a background color element, select a background image, and set custom settings.
This makes the whole design process faster and more intuitive than it otherwise would be and eliminates much of the speculation associated with using less modern modifications by the server.
Beaver Builder vs Elementor: Templates
With the wide variety of Elementor templates available, building your website, whether they are technical or not, is easier than you could imagine.
You can simply import the template, edit the text, change the images, and create a ready-to-use website within a few hours.
You can find more than 300+ customizable Elementor templates that you can download and use on your website. They are all installed right from the user interface, and some even have standard pop-ups, contact forms, and more.
Beaver Builder offers a few dozen layout templates that you can use to load predefined landing pages and content into the editor or choose from 100 predefined lines of predefined content.
Templates come in many styles and designs and are suitable for general needs or for different niches. Content page templates include pages, team pages, and portfolios.
Elementor comes with a range of beautiful and modern templates that you will enjoy using on your new website.
Elementor Vs Beaver Builder: Price Comparison
Elementor and Beaver Builder both have a free version and three different paid pro versions.
Elementor Pricing Plan:

Essential Plan
Expert Plan
Agency Plan
Elementor offers various Elementor pro discounts on various occasions like Black Friday, Birthday sales, Cyber Monday, and more. You can check the latest discount on our post.
Beaver Builder Pricing Plan:
# All three plans are for unlimited sites and come with one year of support. Also, you can request a refund within 30 days of purchase.
Note: Beaver Builder automatically renews your subscription at a 40% discount after a year. So, if you are not in the mood to renew it, disable the auto-renewal on your account page.
Elementor has released an enhanced free version of Elementor that allows you to create almost any website.
Although the options and features you get in Elementor Pro are commendable there are many people who wish to start their website and build it with minimum cost and can totally benefit from the free version of Elementor.
The cost of renewing a Beaver Builder license is 60% and Elemental 50%, so if you are planning to buy for the long run, Elementor will be a cheaper option.
Verdict: Which One Is Better?
From the above comparison, it is evident that both Elementor and Beaver Builder offer solid and premium WordPress plugins that can do wonders for your website.
But the real winner is Elementor. The ability to create your own theme and the generic widgets is worth the relatively small investment.
Elementor is able to influence the lives of millions of WordPress users because of its heated features. In Elementor, you will find most of the options that Beaver Builder misses.
In addition, you can purchase Ultimate Addons for Elementor and Power Pack elements to make Elementor even more functional.