Affiliate Disclaimer: Beforeyoubuys is supported by YOU – our reader. We may receive a commission if you buy something after clicking on one of our links (it comes at no extra cost for you but it helps us to create more useful content).
Are you struggling to choose between Astra vs GeneratePress as the theme for your WordPress website?
A WordPress theme allows you to customize your site with WordPress' built-in customizer and interface, eliminating the need to learn a new user interface.
But what if there is much fascinating software out there? Which one would you choose? So, I am here to help you out by reviewing two famous WordPress theme builders: Astra Theme Vs GeneratePress.
About Astra Theme
Astra is a quick-load, multipurpose WordPress theme developed by Brainstorm Force that lets you customize for any website niche. According to WordPress.org, the Astra theme currently has over a million active WordPress installation pages.
About GeneratePress
GeneratePress is a free WordPress theme launched in 2014 by Tom Usborne. The theme was developed to be quick and easy.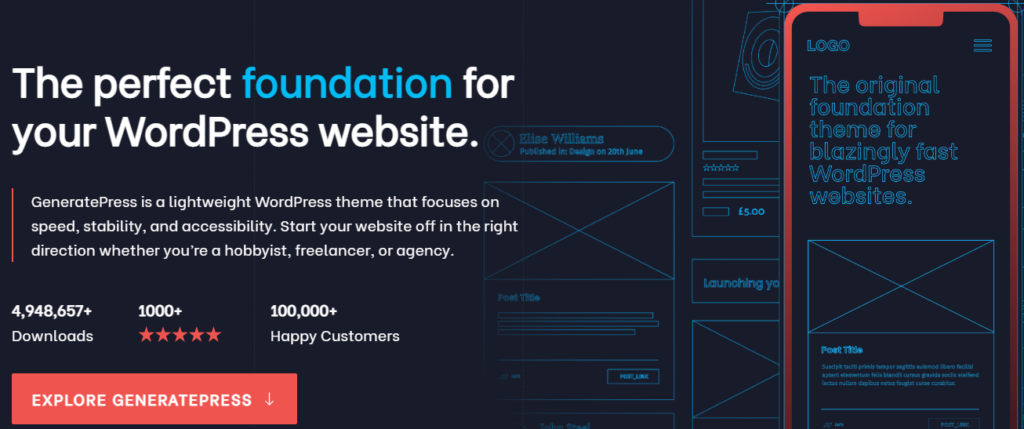 Working with GeneratePress is pretty simple and fast, with the addition of the plugin you will be able to create and configure simple websites in a few hours.
It includes websites with prebuilt pages that can save you time to host them elsewhere on your site. Its Demo projects can be easily changed without code.
Astra Vs GeneratePress Price comparison
The best part about Astra and GeneratePress is that they both offer a Free Version for their users.
Astra comes with pro and bundle packages:-
Note: All packages come with a 14-day 100% hassle-free money-back guarantee.
GeneratePress Pricing Plans: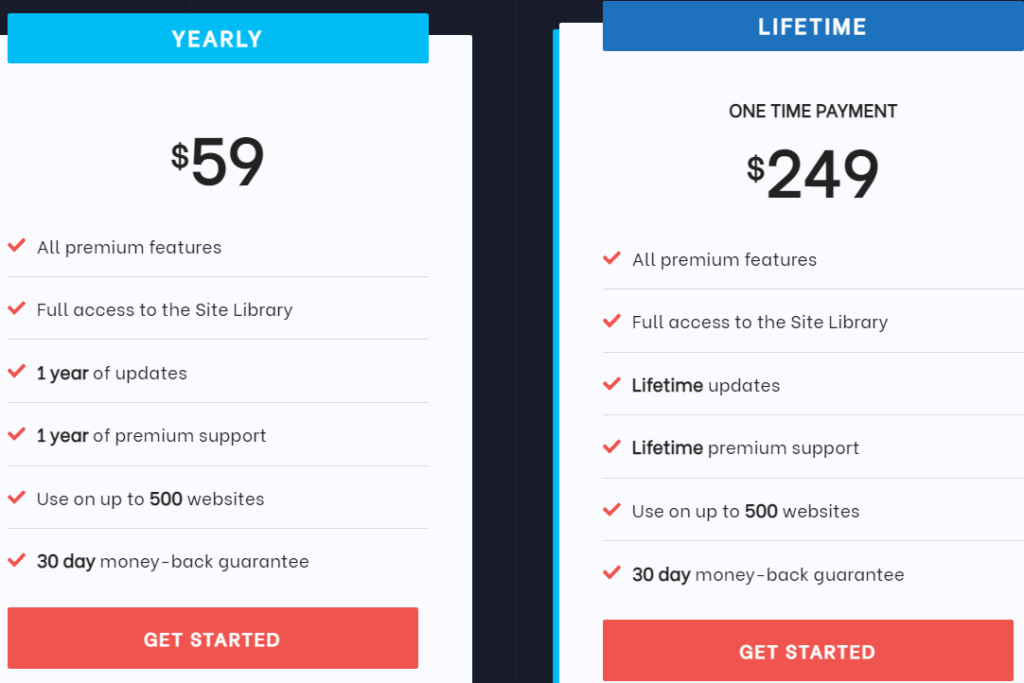 GeneratePress comes with only one premium plan that costs $49.95. This plan includes access to all high-quality modules, access to the entire library of the site, a year of free updates, and high-quality support.
You can use it on an end number of websites. After one year, you must renew your license to receive future updates and first-class support.
Verdict on the pricing of Astra Theme Vs GeneratePress
The Astra theme is not expensive. However, there are many unique features that you can use to create a great website. However, the theme allows users to upgrade and use Pro versions, which are also inexpensive.
But, I have to say that GeneratePress pricing is the cheapest. They offer a high-quality GeneratePress plugin for only $ 49, which is very affordable for a theme like GeneratePress.
This is the most affordable theme when you look at the price of Astra and compare it with GeneratePress.
What do I love About Astra Theme?
You can use this theme for your blog, e-commerce needs such as a business website, small agency, local company, etc. Astra is fully adjustable and you can customize each small pixel according to your needs.
Astra is a lightweight, fully customizable WooCommerce theme that can be used to create any type of website. It is known for its clean and extremely light code out of the box. In fact, it takes up less than 50 KB of resources, while most other WordPress themes take at least 300 KB.
What do I love About GeneratePress?
GeneratePress comes with preset templates that you can select and use. From here you can leave them as they are or customize them to your needs.
Some of these templates include blog layouts, e-commerce templates, general business templates, photo portfolios, and more.
A generatePress theme is more than a theme, it's a platform to really build on. It's a shiny canvas ready to use, but with a little design work combined with one of the page templates you provide, you can quickly create an attractive, powerful, functional, and fast-paced website.
Conclusion: Who's the winner?
It is a tricky question whether you should go with Astra Theme or GeneratePress since both have marked their position as the most popular and intriguing WordPress theme-building software.
Although both are similar in function; that can make it difficult to choose the right one according to your needs. To be on the safe side, I would recommend you to go with Astra if you are managing many blog pages and need an affordable lifetime WordPress theme.
But, if you are a small businessman or an individual user, GeneratePress is the best choice because of its wide range of features, and better integration with third-party add-ons integrations.